In the light of the next day, Monyette invites her newest love over, Remington the Pizza Guy. After a great date, she gives Remington the ring of death.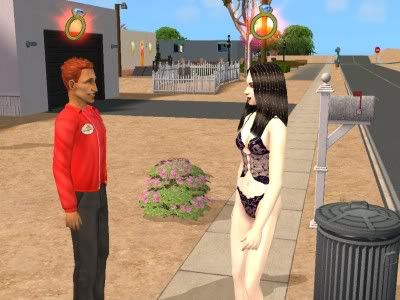 Uh-oh, two romance sims together? Remington London the Pizza guy and Monyette get engaged. Tee-hee, this should be interesting!
Parker's daughter Wednesday has aged to teen. And, Zion's twins Cassandra and Alexander maxed their skills, and have left for college.
After a day or two, the two get married. Monyette had to get over her fear of marriage. Sinjin's son Pugsley has grown to child.
Already, Monyette is pregnant.
Sinjin's ghost didn't fool around. He appears two days after death. PInk - Scared to death.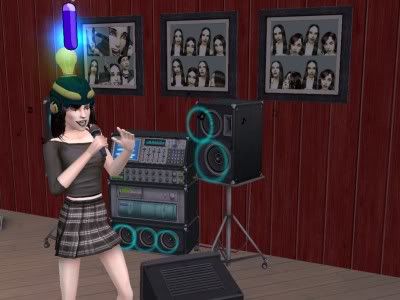 Parker's daughter Wednesday maxes out her creativity with the kareoke machine that was supplied by Sinjin. That maxes out all her skills, giving her perm plat. She will be leaving for college soon.
Monyette was showing a fear of having a baby, so she invited Brandon Lillard over for a date, as it was her due day. After making out with Brandon and woo-hooing in Remington's vehicle, the fear disappeared. Remington suddenly realized what was going on. Remington's days are numbered.
Monyette was able to get a hit on the energizer before little Jake was born, Remington's son. She came through without an aspirational failure.
The next day, Wednesday takes a last look at her home as she climbs into the taxi to leave for college.
Jake grows up with daddy Remington's help.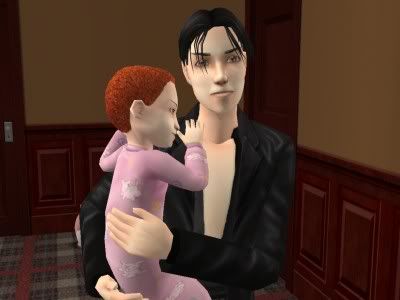 Sinjin's son Pugsley has grown to teen. Why is Jake wearing a pink sleeper?
MARCH 2010, the challenge resumes.................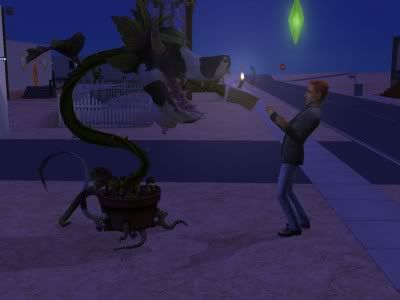 Errr...where did this cowplant come from? Oh that's right. Cassandra and Alexander have returned from Uni. Alexander got this handy dandy thing as a reward at work. Oh Remington...Remington....I see your sweet tooth got the best of you!
Alas, I did not get a pic of the graveyard showing the four graves.
Read on to read the tale of husband number five...Cleave "Smith".